You've Been Putting Off Protecting Your Brand for Too Long
Register the trademark for your company name, logo and tagline today with the help of experienced trademark lawyers (that'd be us!).
The longer you are in business the more intellectual property your business produces and the greater the value of that property. Things like your business name, logo, slogan and product names are how people recognize your business in the marketplace. The reputation you have established and that is associated with these different brand elements are why people buy from you. It's important to take steps to protect these identifiers of your brand because they are company assets.
But you already know how important it is to protect the intellectual property in your business.
Maybe you tried to take care of your trademark applications yourself but because you're not a lawyer, you got stuck and never got it done. Maybe you talked to a few lawyers but they made you uncomfortable (or their fees did) and you decided not to move forward. Or maybe its still sitting on your "to-do" list … and you figure you'll get to it one day.
The problem with "one day" is that in the meantime, some other company might beat you to it. If someone else registers your company name, logo or tagline before you do, that can severely limit the way you can use that branding in your business. And no, this is not some fantastical risk that never happens … it happens more than you'd expect.
At this point in your business, you've spent a lot of money on branding and marketing your company name, logo and tagline, ensuring that your ideal clients and customers know who you are and what you do.
Now its time to take the extra step to ensure no one else can use the brand recognition and goodwill you've built up. 
And we'll make it really easy for you.
My name is Rachel Rodgers and I am the founder of Rodgers Collective. We are a business and intellectual property law firm that works specifically with businesses who are disrupting their industry and bringing their own unique brand to their work.
We work with entrepreneurs to anticipate and protect the legal needs of your business in a cost-effective and convenient way so that you can focus on running your business and the work that you do best.
We use secure technology to make it really easy for you to take care of your trademark registration right from your laptop without ever having to leave your office.
 

Your Trademark Registration Will Include:
Comprehensive trademark research to determine if the mark you want to register is available and registrable,
Preparing the trademark application for you but giving you two opportunities to review the draft of your application before its filed so you remain in complete control,
A consultation with one of our attorneys to review the draft of your trademark application and address any issues or concerns,
Provide expert legal advice and answer any legal questions you have in relation to your trademark applications,
File the trademark application,
Monitor your application as it progresses through the US Patent & Trademark Office (USPTO) so you don't have to worry about keeping track or meeting deadlines,
Correspond with the USPTO when necessary and keep you in the loop so you can be as involved as you want to be,
Respond to any Office Actions (these are preliminary denials which occur in 80% of trademark applications) including drafting a substantive legal brief where necessary,
Manage the process until you have your trademark certificate in hand, and
Advise you on how to utilize your trademark including which symbols to use and when (™, ℠, ®).
I loved working with Rachel to secure a trademark for our company. There are so many things to consider when filing and lots of confusing paperwork. Rachel broke everything down for me so I understood and her team did all of the heavy lifting so I could focus on growing my business.

-Ryan Paugh, Co-Founder
theyec.co
Want to know more about the benefits of registering the trademarks in your business?
Here are just a few of the benefits of registering your trademark:
It solidifies your rights in the mark nationally. Right now you only have rights to prevent others from using the name of your business(es) where you are located and possibly places where you have many clients. So if you're not popular in NYC (for example) and a NY business decides to trademark the name of your business, they could limit your use of the name to the areas where your business currently has a presence and they would get the national rights to the business name; which would totally suck for you.
It gives you the ability to license the use of your content and products to others which expands the reach of your work and makes you more money. For example, if you wanted to give other entrepreneurs the ability to buy a license to use your proprietary methods to work with their own clients or wanted to license your brand name to another business, you need to secure the trademark rights first (you could technically do it without the trademark registered but that's a very bad idea).
Owning your trademarks also increases the value of your business and brand so its something to consider if you ever want to obtain outside capital, sell your business or leave your business to a family member.
Another reason to trademark your company name is to prevent copycatters from unjustly benefiting from the brand recognition you've built up. Having a federally registered trademark comes with harsh penalties for would-be infringers, which serves as a big deterrent to copycatters and counterfeiters.
There are other benefits to trademark registration but those are the main highlights.
We needed to trademark our business name because others in our market were already picking up on our phrase. Rachel gave me a clear and straightforward explanation of the process, including an option to handle part of it myself. She quickly understood our business, even though sports isn't her specialty, and our trademark application was approved without incident.

In addition to everything I've already mentioned, I appreciate Rachel's friendly yet completely professional manner. With her, legal questions seem manageable and I feel that the legal affairs for my business can be in order and I can understand them.

-Jennifer Lyle, Co-founder
jimburson.com
Why should I hire a lawyer to handle our trademark application? Can't I just do it myself?
We get that question a lot so here's a short video that answers this question.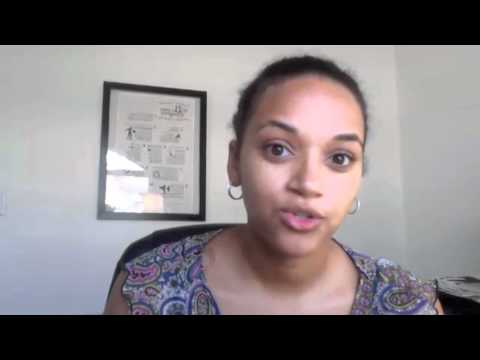 The trademark application looks fairly straightforward but it isn't. A huge percentage of trademark applications that get filed wind up being abandoned because a business owner tried to do it themselves and then when it got complicated they didn't know what to do next. Half of the companies that we have secured trademarks for attempted to do it by themselves at some point and then it never got done and so they wound up hiring us to do it.
The trickiest part of the application is the description. It needs to be both broad (so that it gives you maximum protection of your mark) and narrow (so that the USPTO will approve it) at the same time. So that's the part that most laypeople get tripped up on.
Besides that, 80% of the time the USPTO will issue an Office Action which is essentially a preliminary denial. It looks like a legal brief and cites case law and typically scares people. Depending on what the issue is that the USPTO finds, you may have to write a legal brief in response to defend your mark and try to get it through. You definitely are not going to want to do this by yourself.
And, if your description didn't have a good broad/narrow balance in the original application, you won't have much to work with when it comes to making arguments and even edits to get the mark passed. Once you submit the application you cannot add anything to the description, you can take away, but you can't add.
Plus, the process has a bunch of strict deadlines and even just keeping track of it can be a pain for a busy entrepreneur.
So those are just some of the reasons why its worth it to just have a lawyer deal with it so you can focus on what you do best.
We needed to trademark our company name and Rachel made the process easy and painless. I would highly recommend working with Rachel.

-Eric McGehearty, CEO
GlobeRunnerSEO.com
Now that you understand how important it is to register and protect the trademarks in your business, its time to take action. Let us make the process easy for you so you can check this one off your "to do" list and call it DONE.
Simply click the Buy Now button for the option you want below to get started.
Rachel helped us file for several trademarks for our business. She made the process easy and straightforward.

-Alexandra Cavoulacos, Founder and COO
themuse.com
Risk Free Guarantee
If you decide to work with us on your trademark application and the comprehensive trademark search reveals that the mark you want to register is not available and you don't have a good chance of getting that mark approved by the USPTO, we will happily give you a partial refund refund of your money. We will deduct $1000 for the comprehensive trademark search and refund the balance to you immediately.
One advantage of starting multiple businesses is that you learn (a lot!) from your mistakes. When I started Splash Resumes last year, I recognized that I needed more personalized legal services. Rachel helped me register my business name with the United States Patent & Trademark Office (USPTO) and wrote my website's Terms & Conditions and Privacy Policy. Rachel is professional, responsible, knowledgeable and personable. I am so thankful to have her as part of my team! You should run, not walk, to hire Rachel. Your business will thank you!

-Neely Raffellini, Founder
splashresumes.com
FAQs
So how does this work? What happens after I click "Buy Now"?
Simply click the corresponding Buy Now button. You will be redirected to our payment page, where you can securely make the payment for the marks you want. After you make the payment, you will immediately receive a welcome email from us that will explain the entire process. The welcome email will include our simple engagement agreement and a trademark intake form that you can complete right away.
Once we receive your trademark intake form, we will immediately get to work on your trademark application. Your draft will be ready in 10-14 business days. Once the draft of your trademark application is ready, we will send it to you to review over our secure online law office, along with any questions we have for you. We will tell you what to look for when reviewing the application and give you the option to have a consultation with one of our attorneys to review the application together over the phone. Once approved, all necessary edits will be made and your application will be ready for filing. We will send you a link to electronically sign the application (at this time you'll have one more opportunity to review the application) and then we will submit the application to the USPTO.
How long does it take you to complete my trademark registration?
We will complete your trademark registration within 10-14 business days from when we receive your intake form. If there is an urgent matter pending, such as trademark infringement, faster turnaround times are definitely possible.
What happens after my trademark application is submitted to the USPTO?
Once your trademark application is submitted, we will monitor the application and respond to all correspondence from the USPTO. This includes responding to any Office Actions issued by the USPTO (these are preliminary denials which occur in 80% of trademark applications) including drafting a substantive legal brief where necessary. And no, we do not charge you anything extra to respond to office actions, even in challenging cases where multiple office actions are issued.
How many trademarks do I need?
The amount of trademarks you need depends on your business. For example, do you want to register only your business name? Then you need 1 trademark. If you want to register both your business name and your company logo, you need 2 trademarks. If you want to register your business name, company logo and a tagline or slogan, you need 3 trademarks. Other trademarks you might want to secure include the names of your bestselling products or services and any other word, name, symbol, sound or scent (yes, you can trademark sounds and scents!) that is a key brand identifier and distinguishes your company in the marketplace. Not sure? Request a consultation via email info@rachelrodgerslaw.com and we will help you determine what you need.
Why should I choose Rodgers Collective to handle my trademark registrations? 
Because we provide the expertise you need to handle your trademark application professionally and efficiently all while offering you an excellent client experience. Your trademark application will be handled from start to finish by myself or one of our experienced trademark attorneys. We strive to surprise and delight our clients and will do our very best to exceed your expectations. Not to mention, there will be no "bait and switch." The pricing detailed on this page is the pricing you can expect to pay. You will not receive an additional bill for attorneys fees throughout the entire trademark registration process.
What does the $2500 include?
The $2500 includes a comprehensive trademark search as well as the preparation of your trademark application.Once we get to know your business, we will recommend the classes that make the most sense for you and your business. Your trademark will then be registered in the appropriate categories (called 'classes' by the USPTO) for your particular product or service. The U.S. Patent & Trademark Office charges filing fees of $225 per class. To give you an idea of what to expect, most of our clients register in 1 or 2 classes depending on their business. We also include any responses required by the USPTO after we file your application.  We don't charge surprise fees at any point in this process. Lawyers' honor.
Coastermatic initially connected with Rachel to help us tidy up our Privacy and Terms & Conditions. Since then, she's helped us work through trademarking and incorporating. With her friendly approach and sound advice, I definitely sleep easier knowing she's on our team.

-Tash Wong, Founder
coastermatic.com
I needed to talk with a lawyer I could trust. Someone honest, engaging, and supportive. Rachel Rodgers was that, plus an incredible entrepreneurial resource. Get to know her staff, they're incredible too. You will get much more than what you pay for.

-Krystle Cobran, Founder
conquerdebtlovelife.com
Have questions for us? Get in touch by sending us an email at info@rodgerscollective.com or give us a call during normal business hours at (855) 803-4769.
P.S. – For less than the cost of another online course you can protect your business name and increase the value of your business by registering your trademarks quickly and correctly with my help. What are you waiting for?