Rachel Rodgers is an experienced speaker as well as business lawyer, intellectual property strategist, author of several legal kits and all around legal badass.
She runs this non-traditional law firm—Rodgers Collective P.C.—that has successfully disrupted the legal industry and made it easy (and damn fun) for innovative companies, startups and entrepreneurs to work with experienced attorneys and get the legal help they need to do the crazy stuff they want to do.
Rachel started another legal revolution when she created the innovative and entertaining legal kit called Small Business Bodyguard: Cover Your Bases, Cover Your Assets, Cover Your Ass. This game-changing resource has been called "fun and engaging" by New York Times bestselling author Chris Brogan and a "graduate-level course on how to build a strong foundation for your business" by CEO of OurDeal, Kyle Durand. Since then Rachel has created several other legal kits including Legal Nunchucks: For Photographers, Legal Nunchucks: For Coaches and Ready Name Fire!.
Back in the old days, Rachel received her J.D. from Benjamin N. Cardozo School of Law in New York and has a Certificate in Alternative Dispute Resolution, also from Benjamin N. Cardozo School of Law. She's been admitted to the Bar in both New York and New Jersey and has had cocktails at bars all around the world. Before starting this law firm and Small Business Bodyguard Inc., she clerked for a judge and worked at nonprofits in New York, at a premier lobbying firm in Washington, D.C., and on Capitol Hill in the Senate Office of Hillary Rodham Clinton.
When she's not taking care of clients, you can find Rachel baking in the kitchen (barefoot, with rosé in hand), playing hide-and-seek with her two toddlers (aren't you tired just reading that?!), hanging out with her hubby (who builds motorcycles, which totally ups her cool factor, right?), or spending time in France, her absolute favorite place on the face of the planet.
Hire Rachel To Speak
Rachel delivers smart, practical and always entertaining presentations for entrepreneurs and lawyers. She is allergic to boredom and offended by bad powerpoint. Instead, her goal is always to teach something with true value for the audience, openly share her stories and have a wicked good time while doing it.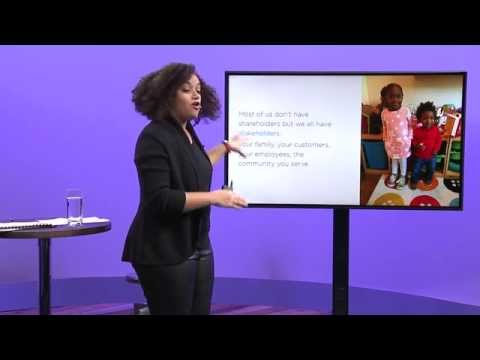 For Entrepreneurs + Business Owners
Samples of past presentations include:
More Money, Less Work: Discover, Protect and Monetize the Hidden Value in Your Business: Mark Getty said that intellectual property is the oil of the 21st Century. The problem is, most small businesses don't even know they're swimming in it. In this presentation, Rachel will show small business owners:
What intellectual property really looks like for small businesses and how they are already creating it,
Why intellectual property is incredibly valuable and how to create new revenue streams from it without creating more work to do,
How just a few simple legal tools can protect their intellectual property and save small businesses untold amounts of money, time and headaches (some of this can be done without a lawyer!),
Actions you can take now to start profiting from the intellectual property you've already created.
Rachel will share stories from her own experiences as a small business owner as well as numerous stories from her clients, from solopreneurs to tech startups, who have discovered, sold and licensed the hidden intellectual property in their businesses.
How to Handle Your Haters: In this highly-connected world that we live in, it is more likely than ever that you will encounter harsh critics. This is particularly common for entrepreneurs who are working hard and sharing all they have to give with their customers. In this presentation, Rachel shares her best advice for dealing with haters from both the personal and legal perspectives. You will learn from what mindset to approach these issues, when to ignore your haters and when to speak out. You will also walk away with a fresh perspective on how critics actually fuel your growth as a business owner and an evolving human being.
Living a Project-Based Lifestyle: In this presentation, Rachel Rodgers shares how entrepreneurs and freelancers can create a structure around their project based lifestyles. Rachel shares legal points to consider while bringing in real life stories to illustrate how to manage a project-based lifestyle that evolves over time.
The Girl's Guide to Taking Care of the Legal Stuff: So many entrepreneurs ignore all the legal stuff that comes with running a business. Rachel teaches why it's important for you to prepare for the business you want, not the business you have, and what you need to know about all the legal stuff that comes with it! She also breaks down:
The 3 B's you need to start your business the right way
The two legal agreements every new entrepreneur needs in her arsenal
How to keep it legal on your website
The quick and easy guide to intellectual property
How managing the legal side of business contributes to your bottom line
For Lawyers + Law Students
Samples of past presentations include:
Going Solo Right Out of Law School: As the legal profession shifts and the employment landscape continues to change, more and more attorneys are considering going solo straight out of law school. But many have no business or marketing experience and just don't know what they really need to build a practice on their own.  Learn how simple it is to get started and find out some great learning experiences from someone who has been there before.
You Don't Have To Quit Lawyering To Have A Life: The legal industry is not exactly known for offering work-life balance.  Many lawyers simply never make it to the partner level because they don't want to give up having a family or pursuing their other interests and life goals. But do lawyers really have to leave the law in order to achieve work-life balance? Learn how a virtual law office (VLO) that meets the legal needs of its clients securely over the Internet and through other technological tools provides a new way to find that work-life balance so many lawyers seek.
Down with the Law Firm Template: Law firms have been using a specific Law Firm Template (brick and mortar office offering full service representation at an hourly rate) to create law practices for centuries. Over and over again, when lawyers create a new firm (solo or multi-lawyer) they always start with the Law Firm Template. Then they try to innovate from within that template by offering flat fees or going virtual. But that is not enough.  I say down with the Law Firm Template! In this presentation, I will show lawyers how they can create innovative, client-focused law practices completely outside the Law Firm Template, by starting with a blank page.
Where Rachel Has Spoken:
CreativeLive
Abernathy Magazine
InfusionSoft Conference
Sloan School of Management, Massachusetts Institute of Technology (MIT)
Catapult Legal Conference
National Military Spouse Network Conference
Young Female Entrepreneurs Conference
National Black Law Students Association (NBLSA) Annual Convention
West LegalEd Center
Tallahassee Women Lawyers
The New Entrepreneur's Blueprint Telesummit
Total Attorneys Power Chat
If you'd like to talk to us about your upcoming event, reach out to Tressa Beheim at 855-803-4769 or info@rodgerscollective.com.